HAPPY 2 0 1 7 TO ALL OF YOU!
TO LIFE: LECHAIM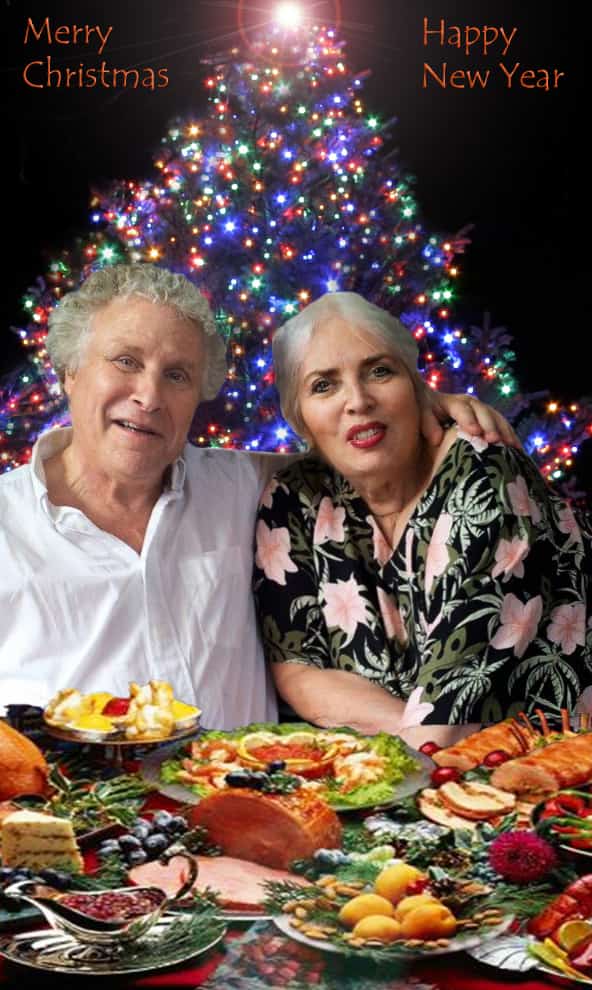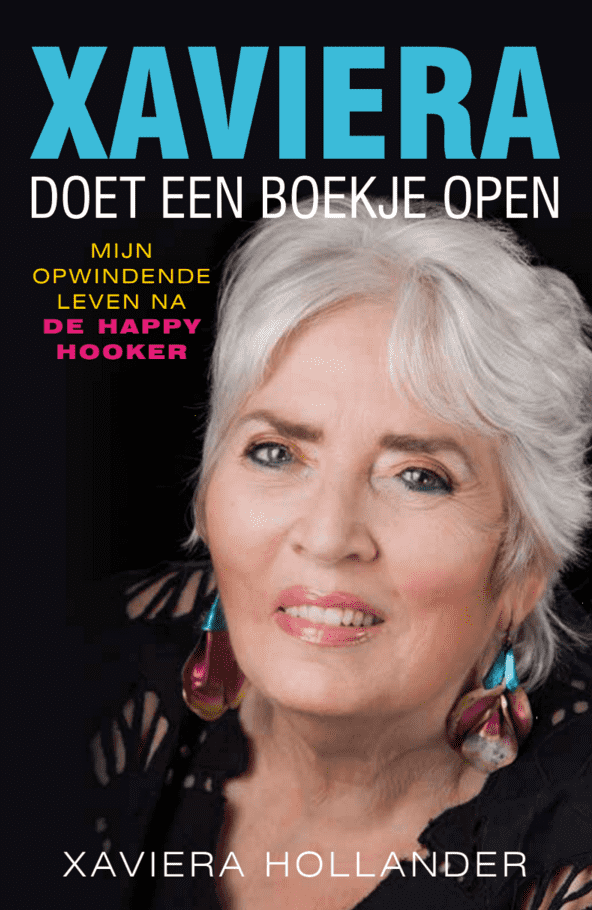 After a lovely week with my man Philip in Prague, where time just seemed to fly by, we have been back in Holland for two months now and I mainly spent that time glued behind my large Silver screen…. working on my new book which originally I wanted to call WALL TALK but since in Dutch that means very little, my publishers and I came up with this title: "Xaviera doet een boekje open″ which means in fact Xaviera is telling you about her life… and in particular that from the last 45 years, since I returned to Amsterdam from North America. The happy Hooker years are now well behind me and it was time to write about how it is to grow older in Holland and Spain and still enjoy the delights and love affairs of at least half a dozen men and… the occasional exquisite young woman!

It won't be a boring book I can guarantee you that. Still quite a few steamy sexy situations, but it is far too early to tell you more about it. Wait until the spring is here and I will probably come out with it in May or June of next year. Here is the newly designed cover with a lovely picture of my South American/Russian.photographer Claudia Kamergodsky.
Since I love interesting movies I always adore visiting the now world famous I.D.F.A. or International Documentary Festival Amsterdam. Here are in my opinion the three highlights I have seen:
Apparently the quote: "In America you can get away with murder, but not with sex" suits the following story.
WEINER - the charismatic Anthony Weiner was a super political talent in New York City when in 2011 he got discovered as a sexual maniac/pervert with a weakness for exposing his own "weiner" on the internet. It became a veritable sexting scandal and it almost cost the politician his marriage to Huma Abedin, who for a while supported her husband. After some psychiatric treatments he promised to "behave" and said he was cured of his exhibitionistic behavior, but lo and behold ...10 days before he was to become the Mayor of New York City, it all happened again. EXCITING movie about the rise and fall of a most charming and briliant witty jewish politician, but as he was oversexed.. it finally did cost him his career as well as his wife.
BEAUTIES OF THE NIGHT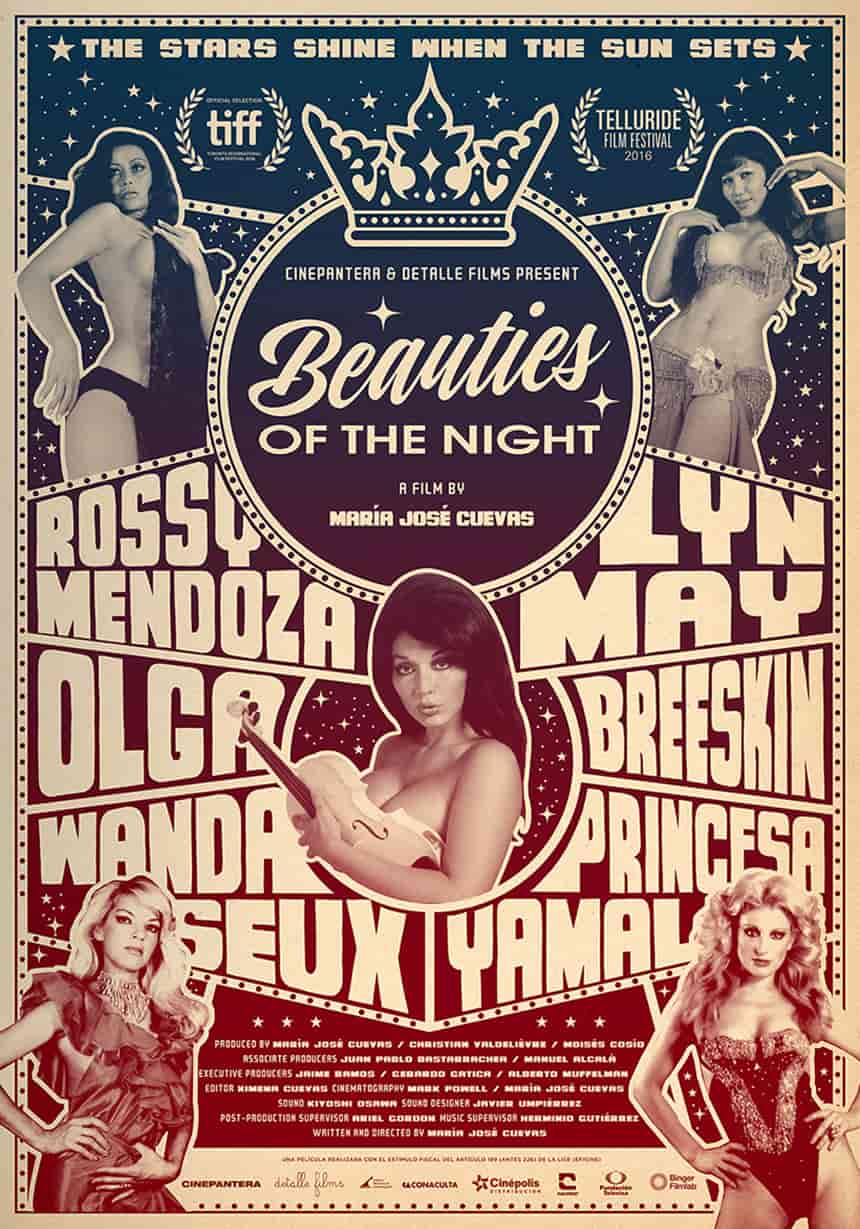 "Here, take these" a Mexican client in a not too fancy bordello said, as he handed the ageing glamour girl, well in her sixties a pair of filthy socks.
"What am I supposed to do with these ....?" she asked him disdainfully.
"Go and wash them for me right now!" The poor woman disappeared from the bordello, never to come back again. Quite a few odd stories about once glorious sexy Mexican women mostly in show business and prostitution, who are often unrecognizably fixed by plastic surgeons. These operations cost the "girls" fortunes and usually ruined their looks for the rest of their lives. And as we all know when the looks go down, the prices go down.
Yet this was a most sentimental and lovely film, as the expression "a whore with a golden heart does exist" really fits some of these "putanas".
THE EAGLE HUNTRESS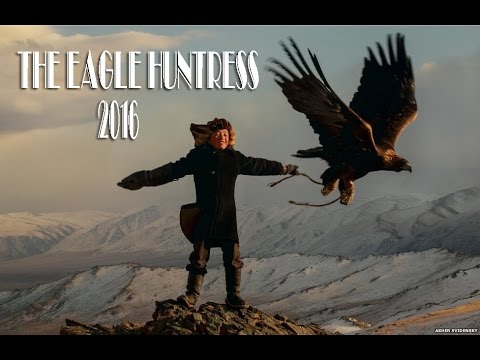 In the photogenic environment of the Altai Mountains in Mongolia, we follow the story of Aisholpan, a 13-year-old nomad girl. Aisholpan is growing up in a patriarchal community with a passion for hunting with golden eagles, an activity that for thousands of years has been entirely dominated by men. Fascinated by the huge birds of prey, Aisholpan causes consternation when she sets out to become the first female eagle hunter. Despite the criticism from village elders, her father lends her his support. The scenes in which Aisholpan explores the gorgeous landscape on horseback to learn the finer points of hunting with her father reveal the closeness of their relationship. Then comes the annual eagle hunting contest. Aisholpan is the youngest participant, and also the only girl. Can she hold her own? This compelling story shot in the vast expanses of the Mongolian steppe is a modern folktale about perseverance, courage and the influence of inflexible tradition. "You can do anything," sings Australian singer-songwriter Sia in a song composed for the film.
Over the last week I have been shocked to hear that two important men, both in their early 70s have died. One of my best friends HUGH LOEBNER, whom I have known since 1975 and has hosted me and my lovers for years in his lovely Broadway Penthouse apartment, now unexpectedly died in his sleep. I have never seen him ill one day in his life!!
Hugh Loebner (born March 26, 1942) is notable as the sponsor of the Loebner Prize, an embodiment of the Turing test. He is an American inventor, holding six United States Patents. He is also an outspoken social activist for the decriminalization of prostitution.
Loebner established the Loebner Prize in 1990. He pledged to give $100,000 and a solid gold medal to the first programmer able to write a program whose communicative behavior can fool humans into thinking that the program is human. The competition is repeated annually and has been hosted by various organizations. Within the field of artificial intelligence, the Loebner Prize is somewhat controversial.

Hugh Loebner was a total maverick, or what we call in Dutch a verstrooide professor and his busy mind seemed always full of new ideas and inventions. He lived a very healthy life and for years marched daily 20 Manhattan street blocks to and from his work. He also regularly worked out at the gym he had installed in his own apartment. He had to be one of the healthiest people I knew and I was sure he would live into his nineties.
Hugh has been quite open about his visits to prostitutes. In 1994, after a campaign by officials in New York City to arrest customers of prostitutes, he wrote an opposing letter to The New York Times, and it was published. In 1996 he authored a Magna Carta for Sex Work or Manifesto of Sexual Freedom, in which he denounced the criminalization of consensual sexual acts, and asked all like minded people to join a protest on 6/9/96 (a play on the 69 sex position). In interviews he has said that he believes himself to be too old for the young attractive women he is interested in; they would not have sex with him were it not for the money. He has compared the oppression of prostitutes and their customers to the oppression that Alan Turing faced because of his homosexual behavior.
Expect the unexpected
What made him so unusual was his odd way of dressing, like some of the most fascinating shirt designs he had specially made up for him and later also for my own husband, who adored his taste in shirts too. The two of them could come up with prints of skeletons or monsters but also sexy pin up girls...
BERT DE GROOT - THE FIRST MAN WHO DARED TO PUBLISH THE HAPPY HOOKER IN HOLLAND - HAS DIED OF A.L.S. About 35 years ago Bert de Groot had the courage to publish my then shocking book and managed to even get so much publicity that the book became an instant bestseller and sales went way beyond 200.000 copies in no time. Also Sonja Barend has been responsible for even more publicity by having me in her TV show where she mentioned the Happy Hooker at least half a dozen times. After the Happy Hooker, Bert published a few more of my books, of which my favorite title was the emotional ode to my beloved mother called KIND AF. (CHILD NO MORE)
Small world that presently Berts daughter Annet de Groot, together with a few other co publishers are preparing to publish my latest book XAVIERA DOET EEN BOEKJE OPEN. Her colleagues helped me reissueing in 2015 the Happy Hooker after 40 years as well as an erotic guide called Xaviera's Supersex which is full of interesting sexy stories and erotic drawings.
Coen Borgman who rediscovered me in Holland after all these years, introduced me to his publishing team with GERT JAN DE VRIES as the spokesman and main editor together with Annet Esther arranged lots of publicity. I like to wish all of the above teamworkers at Gibbon Publishers a very good and prosperous New Year 2017.
Here is a charming short film about a beautiful American girl in Amsterdam and a lovely doggy.
M​ay it be a better year filled with good health, love, compassion, authenticity, and good humor for you and your loved ones. And not forge​t​tin​g your ​environment!
Xaviera and Philip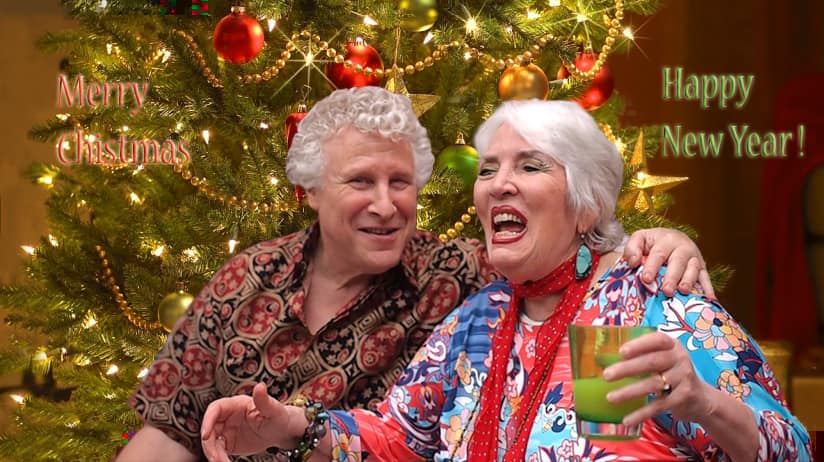 P.S.: This year for Christmas we are NOT giving a smashing big home cooked dinner by Philip, but will disappear for 3 days to Friesland in a lovely hotel in Leeuwarden, where we are treating my long time girlfriend Maja to a fine Xmas meal and a trip to the lovely museum in Leeuwarden when all the shops are open again on December 26.
Both Philip and I wish you all a Good and Happy New Year. With love Xaviera.